Shark Tank fans can look forward to more negotiations and deals in the coming weeks as the show recently returned for its 14th season. The premiere did come with a twist after ABC decided to air the episode live rather than go the usual chop and edit route that the show has relied on for over a decade.
With little time to work with, quick deals were made while money was dished out sparingly. However, the sharks have been much more generous in the edited episodes, presumably because they had more time with the entrepreneurs (so they had a better understanding of what they were getting into). As a result, there have been a couple of million-dollar deals that have managed to amaze the viewers, with some earning an impressive sum of money.
Note: For deals of the same amount, ranking is determined by the amount of equity given.
PolarPro - $1 Million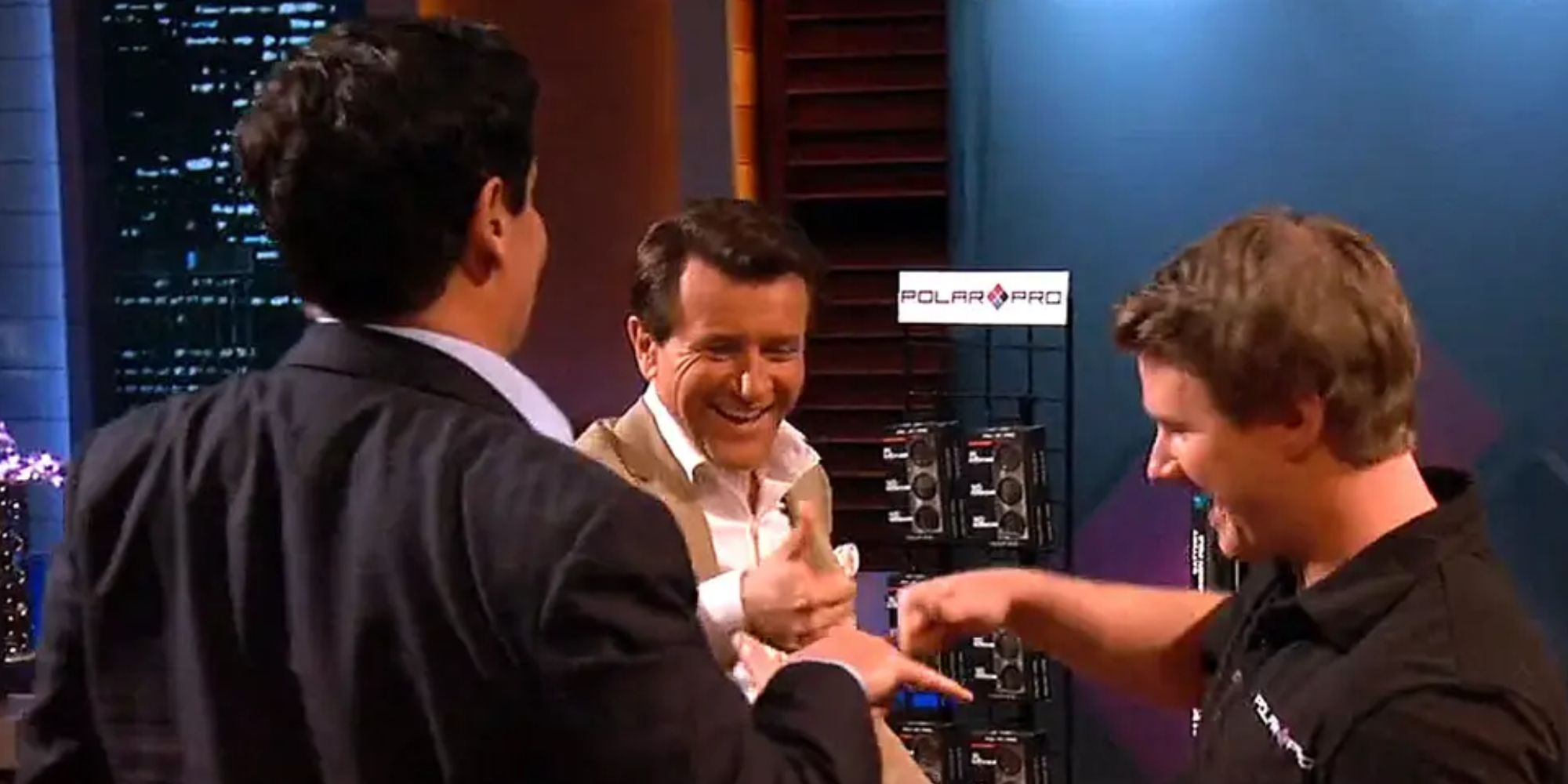 PolarPro founder Jeff Overall needed investment for his polarized lenses that could capture images better than GoPro cameras. After lengthy negotiations, Mark and Robert came together to offer $1 million for a 20% stake.
It was yet another case of an entrepreneur being spoilt for choice as all sharks (with the exception) of Kevin, wanted a bite of the product. And with GoPro doing extremely well at the time the presentation was made, most of the investors saw the opportunity to top its founder Nick Woodman (who would later become one of the guest sharks on Shark Tank). It was the most ideal deal for Jeff since no other sharks have greater footprints in the tech space than Mark and Robert.
GoumiKids – $1 Million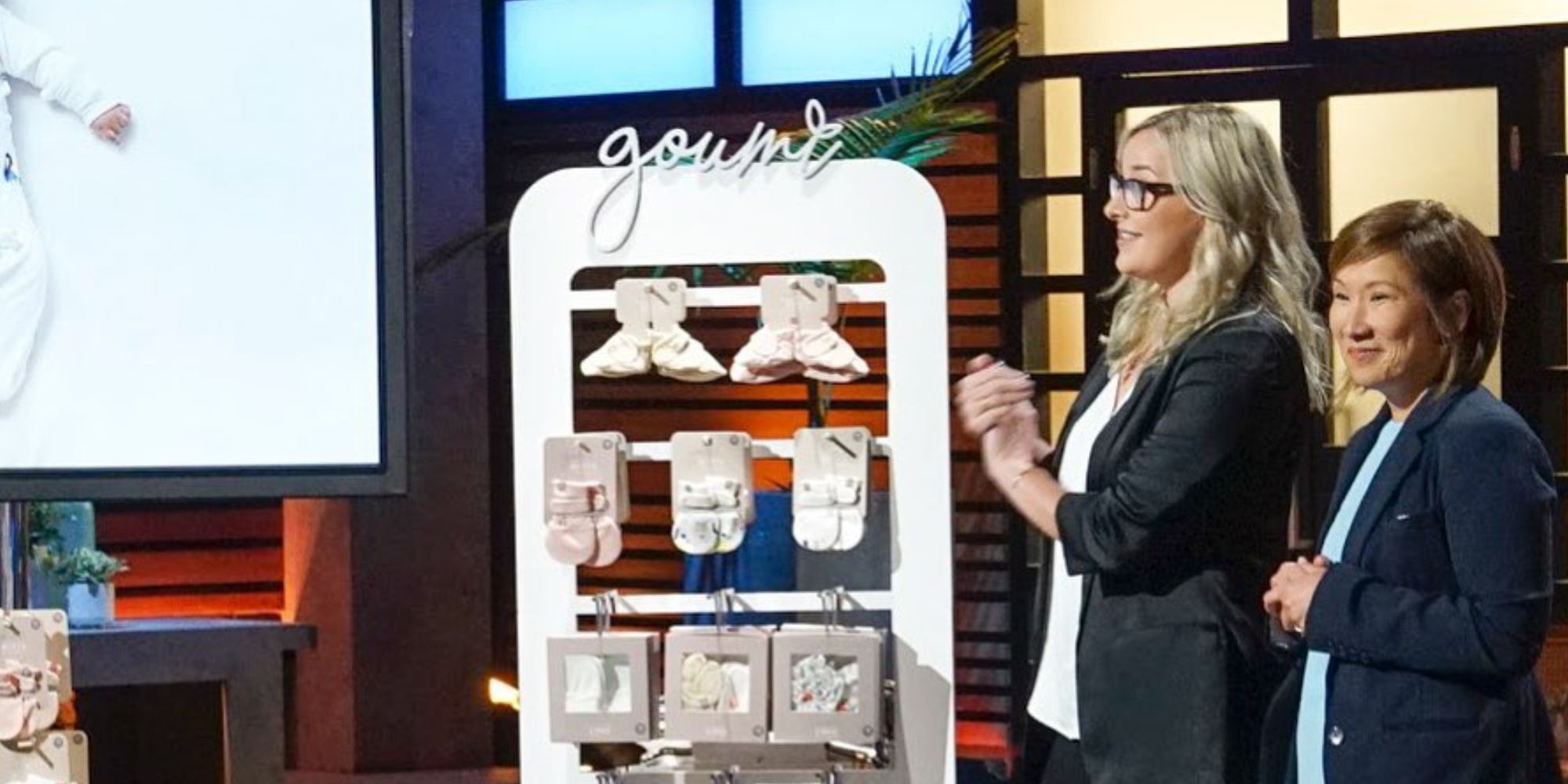 In order to prevent babies from scratching themselves with nails while sleeping, GoumiKids founders, Linsey Euben and Lili Yeo, came up with soft baby mittens made from bamboo. Kevin negotiated his way to a 10% stake in exchange for a $1 million line of credit at a 9% interest rate.
Since it's always emphasized that the best businesses are those that solve major problems, the sharks were skeptical about GoumiKids since the problem of babies scratching themselves could easily be solved with a nail cutter. It wasn't a surprise that Daymond John was the only one impressed because he is familiar with the clothing space. Unfortunately, his 33% equity demand proved to be too high. And as the opportunist that he is, Kevin made the better offer.
Boost Oxygen - $1 Million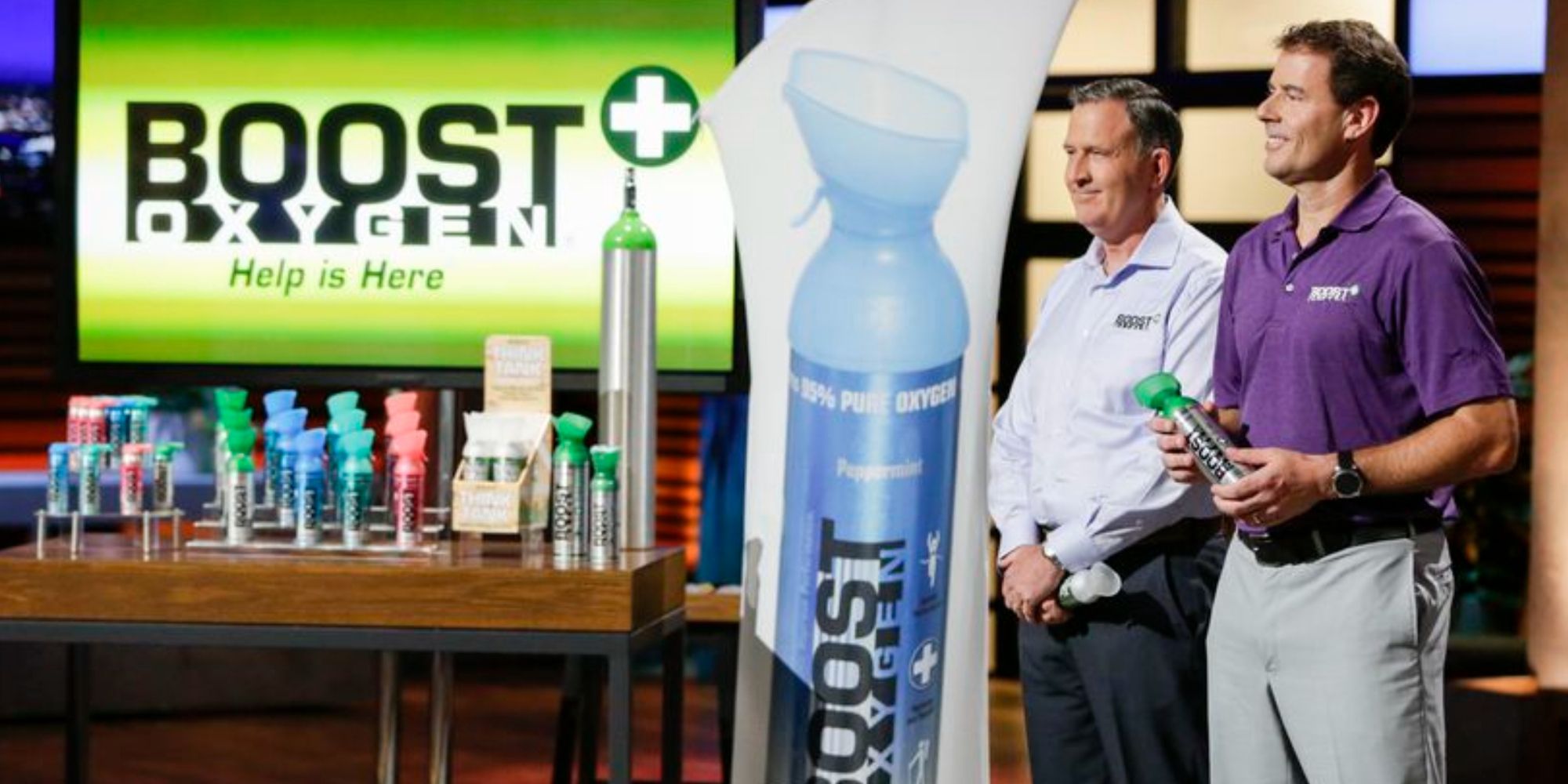 Since canned supplemental oxygen wasn't as easily available in the US as it was in Europe, Rob Neuer and Mike Grice came up with the idea to sell it. After plenty of negotiations, Kevin agreed to give them a $1 million loan with a 7.5% interest rate and a 6.25% stake in the company.
Sales always help the sharks make a decision whenever they aren't sure how good a product really is and when the entrepreneurs revealed that $6.4 million had flown into their accounts, it was game on. Sadly, most sharks got cold feet again because they figured the educational curve was too steep. According to them, most people didn't understand how supplemental oxygen worked. But Kevin proved once again why he is one of the best sharks on the best sharks on Shark Tank by taking the risk.
xCraft – $1.5 Million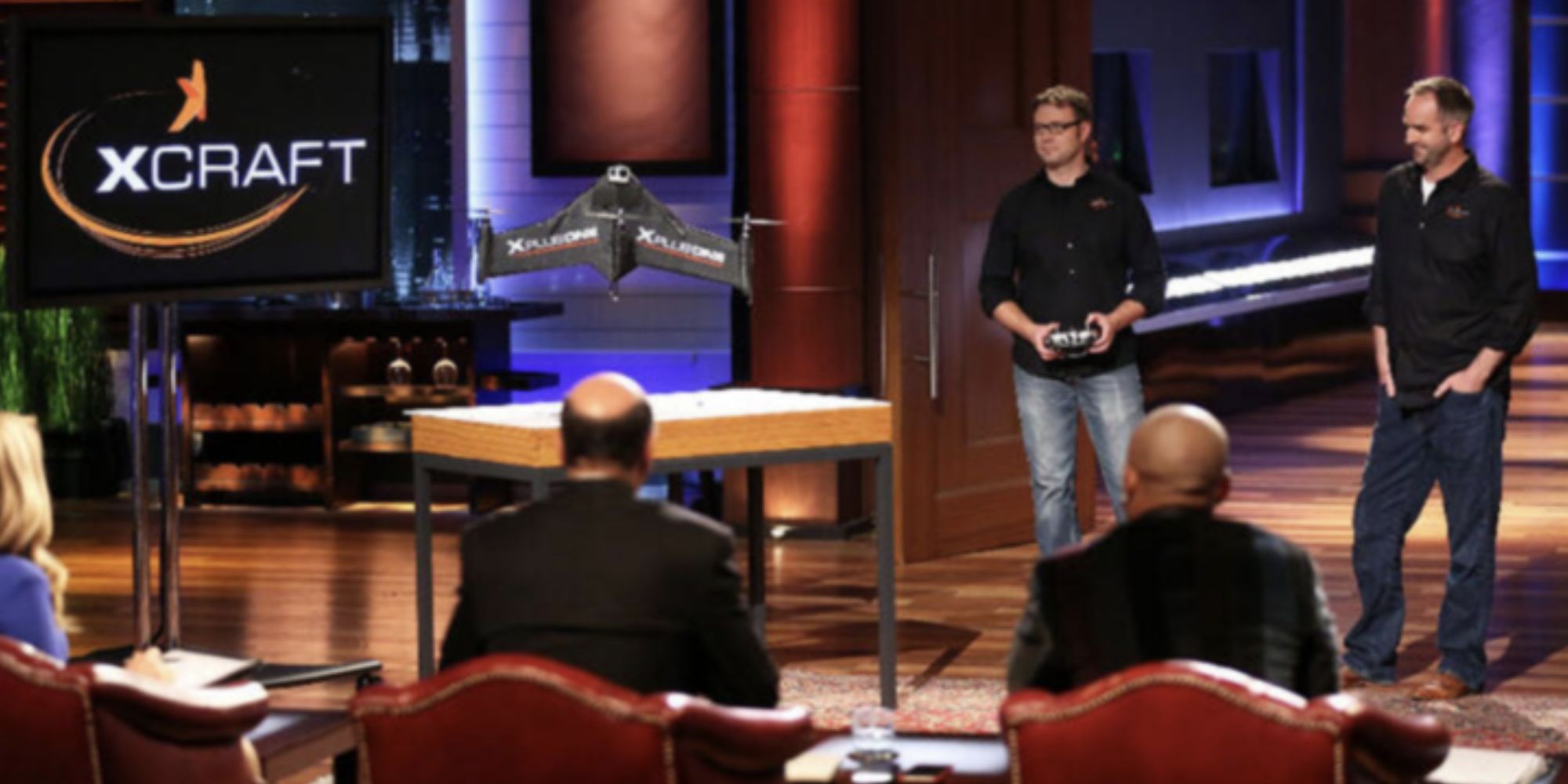 xCraft founders Charles Manning and J.D. Claridge showed sharks their new drone that could elevate up to 10,000 feet and fly at speeds of 60mph. All sharks wanted in, so the entrepreneurs proposed that all of them team up, each contributing $300,000. As such a deal of $1.5 Million for 5% was struck.
For an entrepreneur, it always helps when there is already public interest in a product, and such was the case with xCraft. Prior to the presentation, sales had already reached $200,000 in preorders. All sharks could easily tell that the product would fly when boosted with the proper marketing. Plus, there were plenty of other possibilities too, including licensing the technology to NASA or the military. It's rare for all sharks to invest in the same product but such a move pleased viewers, resulting in one of the most highly rated Shark Tank episodes.
LARQ - $1.5 Million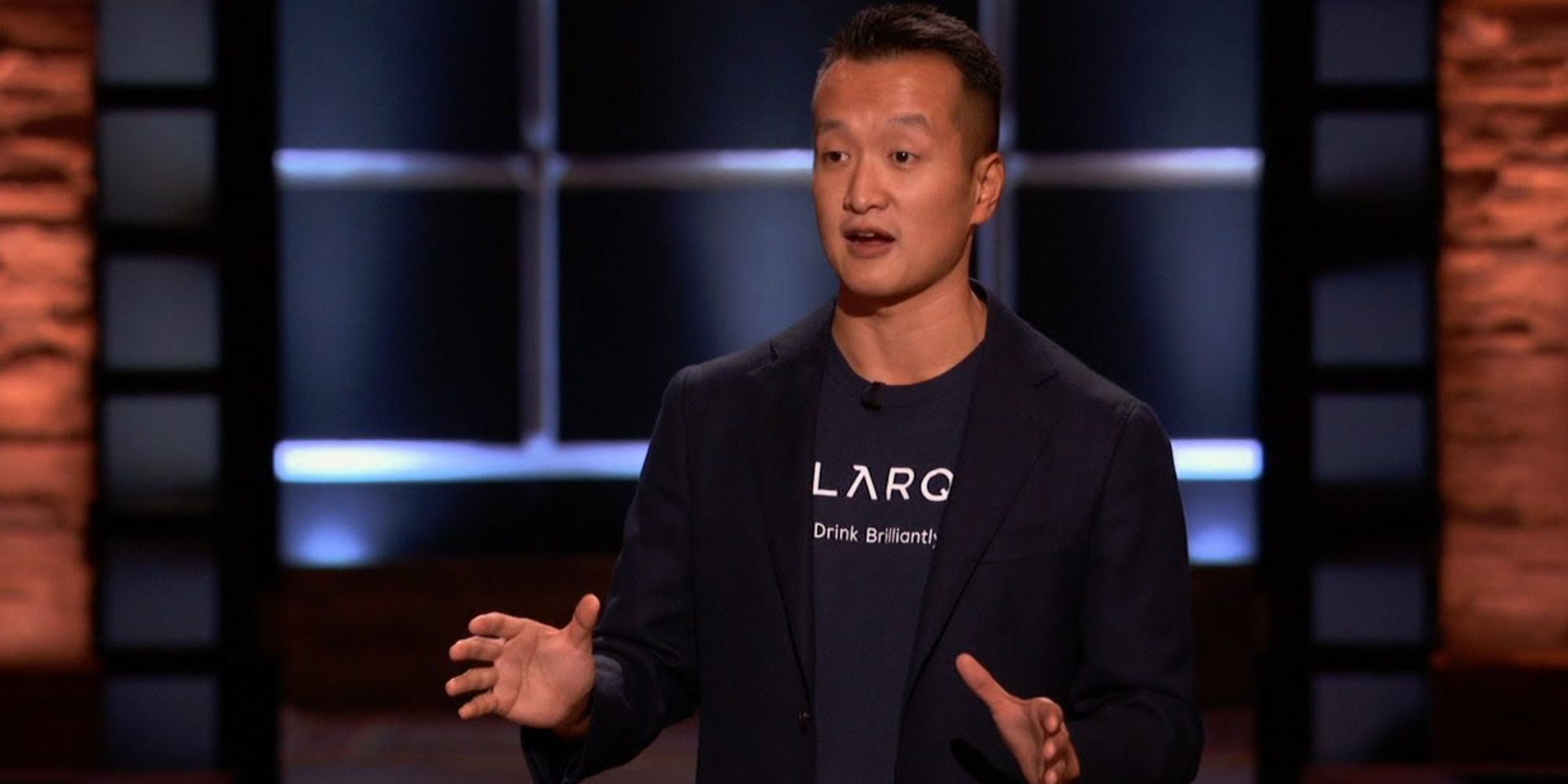 LARQ founder, Justin Wang, presented his invention: a high-tech water bottle that could kill bacteria using LED light in under a minute. Sensing competition from other sharks, Kevin and Lori offered $1.5 million for a 4% stake.
The sharks don't like mean entrepreneurs who only offer little equity and Justin seemed like one at first. After all, it was only a water bottle. But when he went into the details, the laughter ceased, with the sharks being impressed with his expertise in science and technology. Since the problem being solved wasn't dirty water, but the smell caused by bacteria from the mouth, the sharks were impressed. Though Justin initially wanted to let go of 1% of his company, 4% wasn't bad since he also got double the money he had asked for.
Rugged Maniac - $1.75 Million
Rugged Races founders Brad Scudder and Rob Dickens sought investment for Rugged Maniac, an event where people could engage in over 20 challenges that tested their agility. Though other sharks weren't convinced, Mark offered them $1.75 million for 25%.
As the owner of the Dallas Mavericks, Mark is always interested in businesses that revolve around people having a good time. There was never a doubt that he was going to jump in and, as one of the richest sharks on Shark Tank, he could easily afford to offer $1.7m without blinking. It turned out to be a good investment since New Media Group later purchased the company for a hefty sum (via Boston Globe).
Ten Thirty-One - $2 Million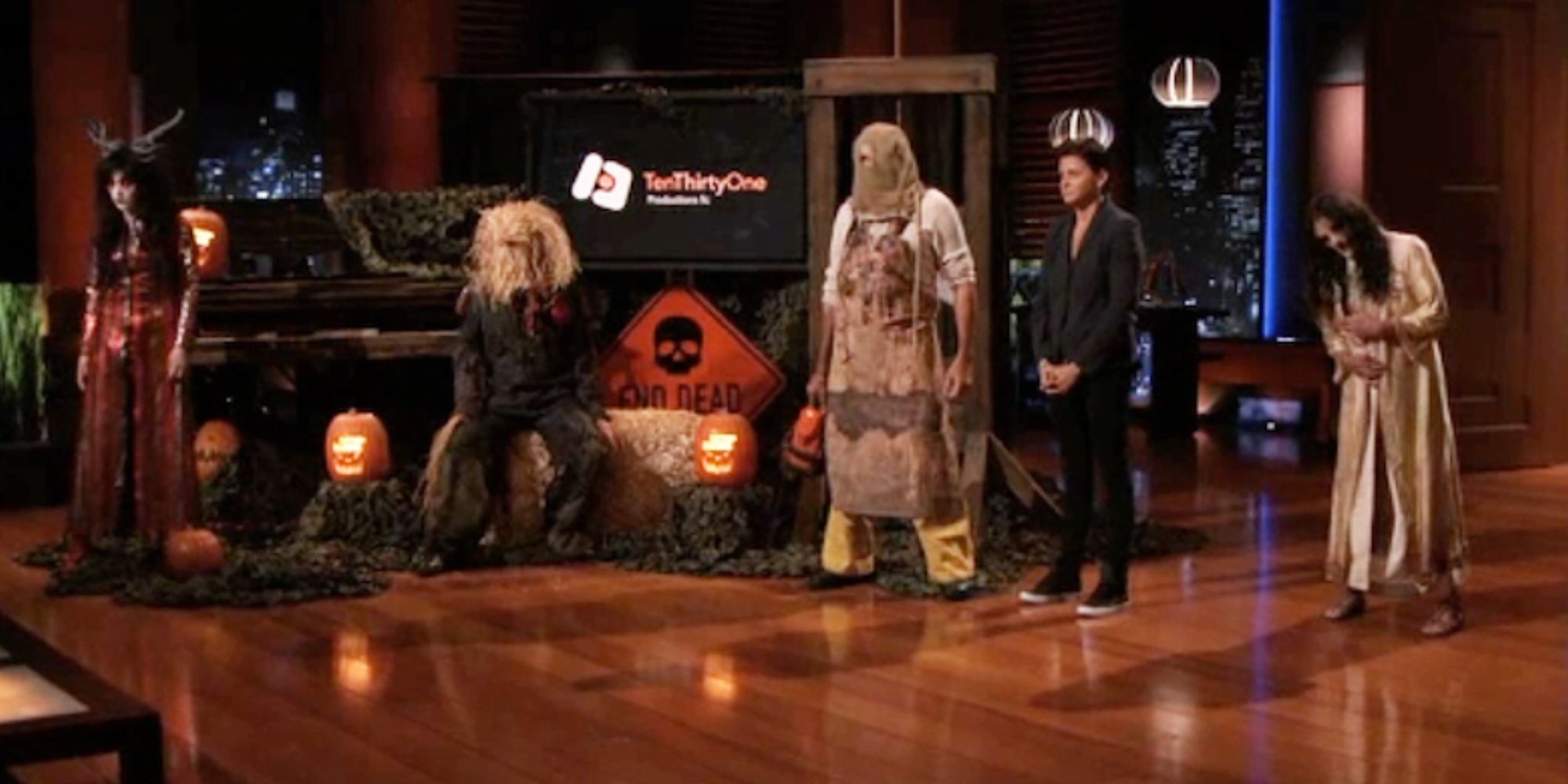 Melissa Carbone, the founder of Ten Thirty-One productions, came to the tank hoping to expand her popular Halloween business, the Haunted Hayride. Mark didn't take long to see the potential; after some negotiations, he invested $2 million for 20%.
Ordinarily, the sharks are never fond of seasonal businesses and fans wouldn't have been wrong in guessing that Melissa wouldn't get a deal. However, Mark immediately saw that there was an opportunity for expansion since the business was only based in Los Angeles. After the show, the billionaire helped Melissa expand to 8 cities and the business was eventually sold to Thirteenth Floor Entertainment, enabling Mark to make a huge profit on his investment (via Insider).
Vengo - $2 Million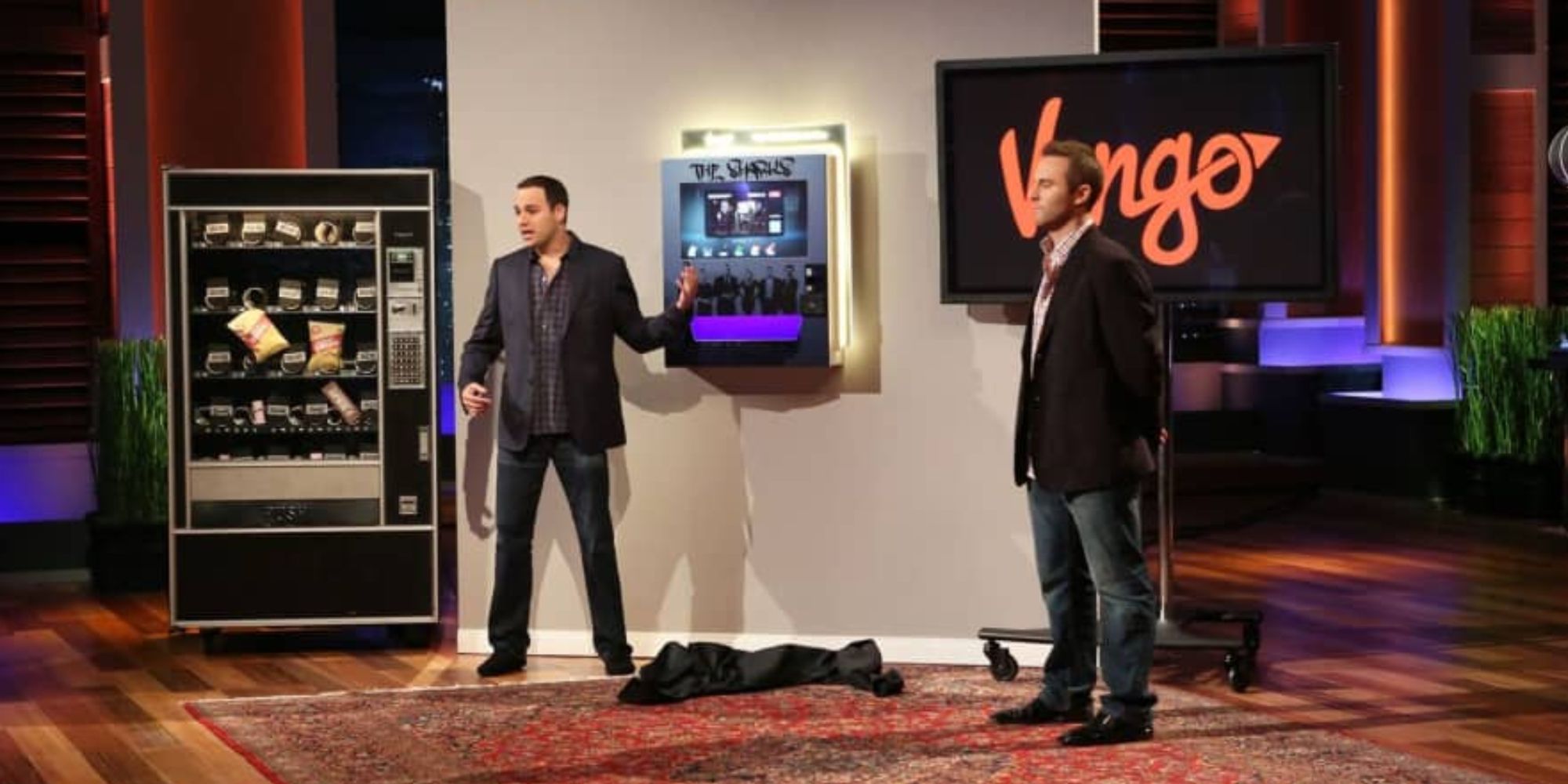 Vengo Labs founders Brian Shimmerlik and Steven Bofill needed a $2 million investment for a 12% stake. Their product was a smart vending machine that Kevin and Lori didn't hesitate to get into their portfolios.
A product that could be installed in hundreds of business premises all over America was always going to attract the sharks and that was the case with Vengo. It was a rare pitch because the sharks agreed that Vengo was indeed as valuable as Brian and Steven claimed, offering them exactly what they wanted. As of today, the business is still very healthy.
Numilk - $2 Million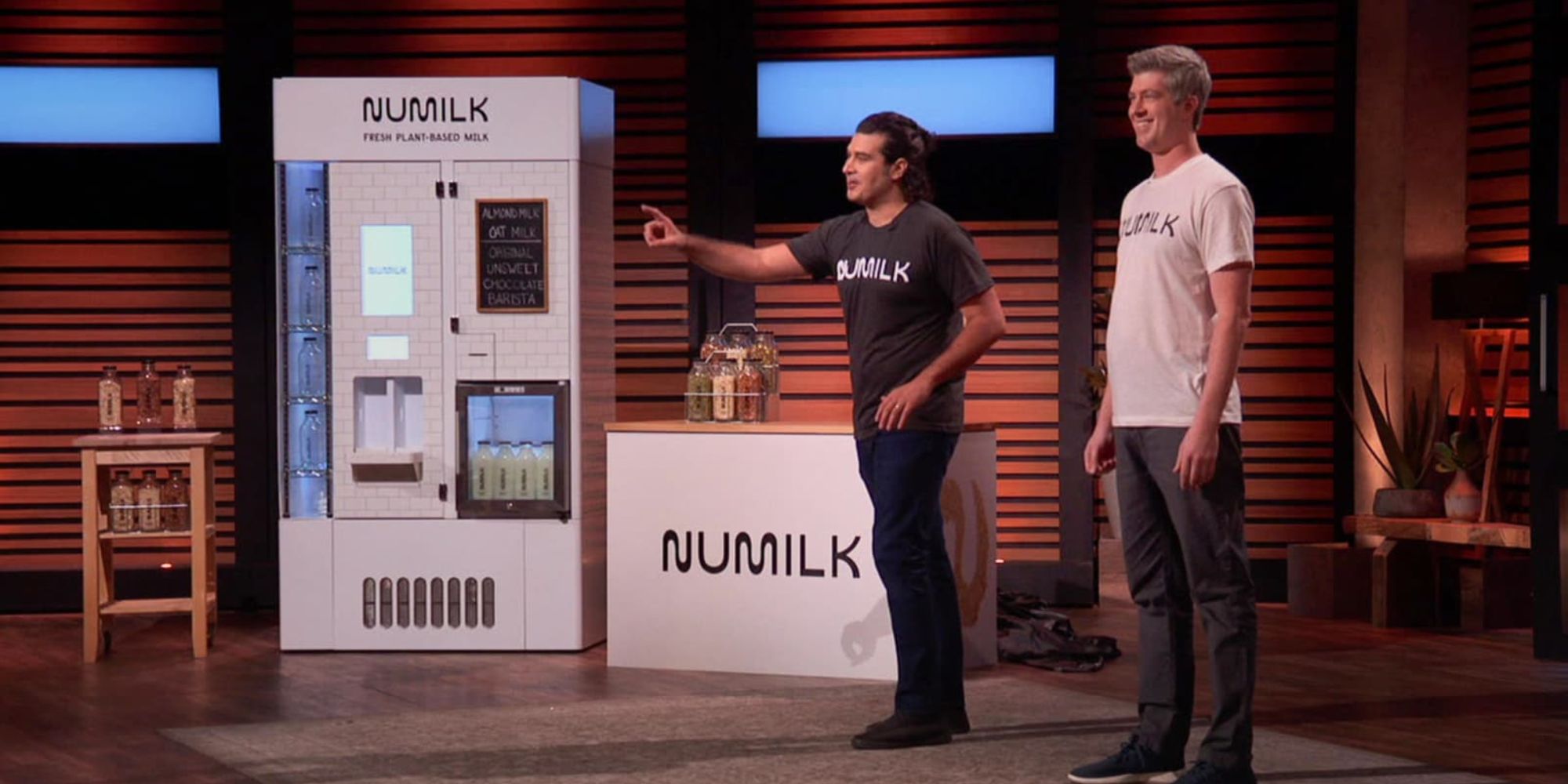 Joe Savino an Ari Tolwin's business involved providing non-dairy milk via high-tech shops. Although they wanted $1 million for 5%, Mark felt they needed more, so he gave them $2 million for 10%.
In an era where vegan products are highly promoted, Joe and Ari didn't walk away empty-handed. Mark loved the taste and the idea too, so he invested wholeheartedly.
Zipz - $2.5 Million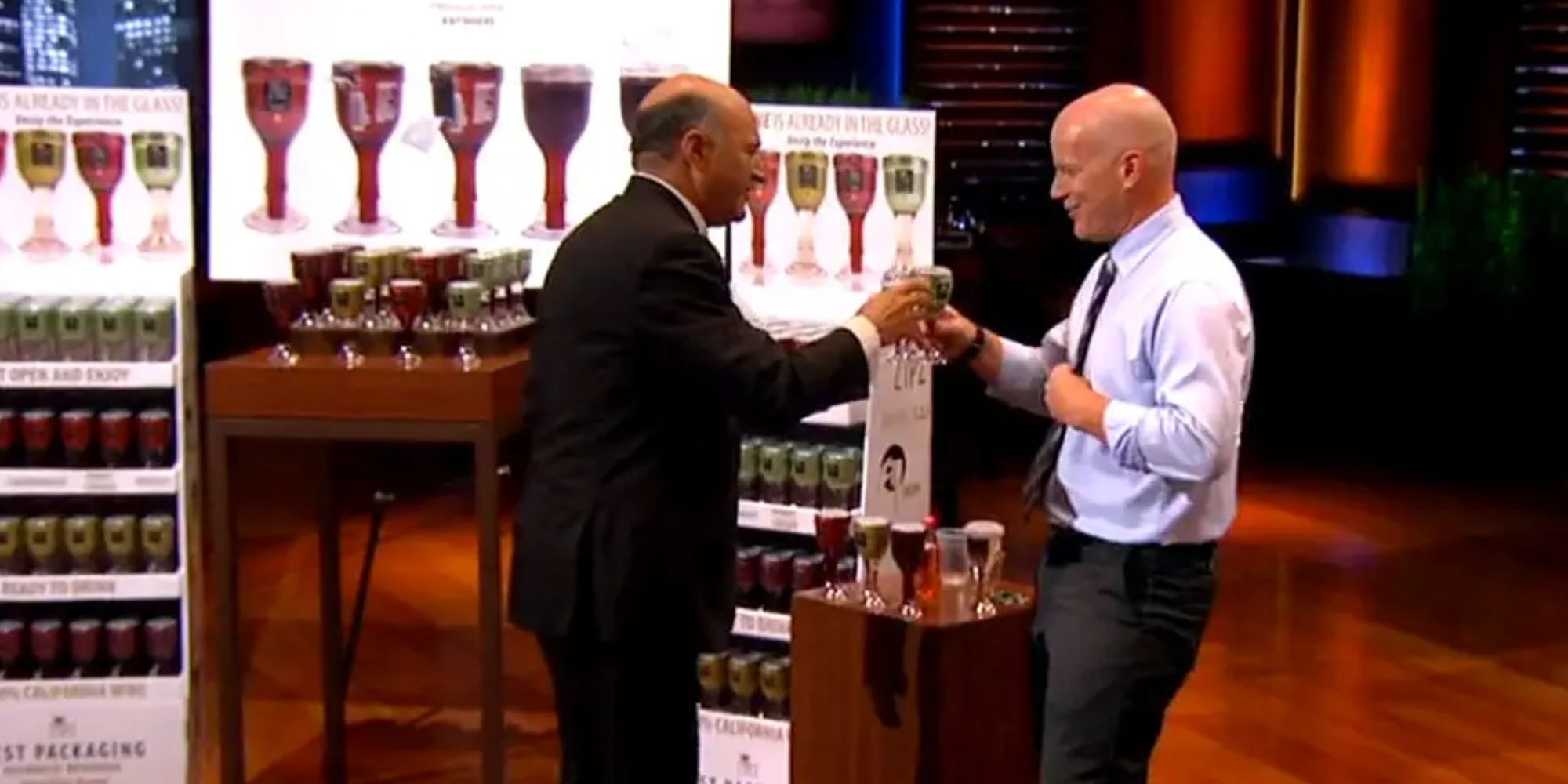 Seeking to change the perception that wine is a luxury drink, Andrew McMurray, the Vice President of Zachys Wine and Liquor, came to the tank with an idea. The idea was Zipz, which involved selling wine in small plastic glasses. Other sharks weren't too sure, but Kevin jumped in investing $2.5 million for a 10% stake.
Kevin has always branded himself as the show's wine connoisseur, frequently reminding everyone that he is a member of the Chevaliers du Tastevin (a secret society of Burgundy drinkers). It was therefore not surpassing at all when he made such a huge offer for a wine product. It was a move purely driven by passion and viewers would definitely love to see more of that.
NEXT: The 10 Fakest Things About Shark Tank, According To Cast And Crew
Source:gamerant.com
Tags