The South African comedian, Trevor Noah, recently announced the end of his seven-year tenure as The Daily Show host, per THR. He took the TDS reigns from Jon Stewart in 2015 and brought in a new generation of online viewers who loved his fresh perspectives on the politically charged issues of race, climate change, gender, and immigration. He will be remembered among other things for his comical takedown of Brexit, discourse on the Black Lives Matter movement, and the TDS' Emmy-winning short-form series, known as Between the Scenes.
Noah, throughout his tenure, demonstrated the importance of satirical news in the contemporary news media landscape and fueled online debate on various global critical issues. Here's a look at his most memorable moments on TDS.
The Best Of Trevor's Accents - Between The Scenes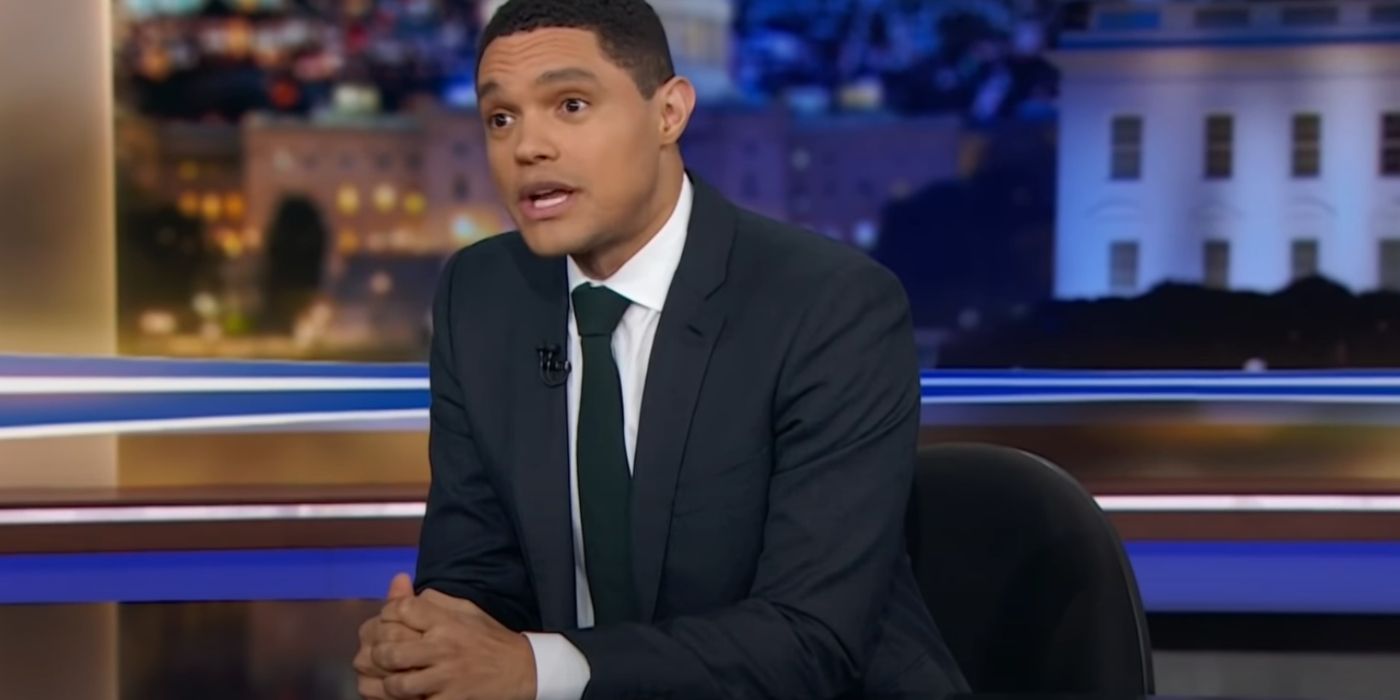 The TDS' September 4, 2021, Between the Scenes is one of Trevor Noah's heavy hitters. He tactfully talks about growing up as a biracial kid in Apartheid South Africa and being the first-gen attendee of an ex-Model C school and studying alongside white kids.
When asked his favorite accent, Noah replies, "It depends on the day," elaborating that he chooses accents according to his vacations. This Between the Scenes features him impersonating Australian, and Arabic accents with stylistic flair. It's got everything from his unique style of rapid-fire repartee, and originality, and it's one of his career-best because it centers entirely on his comic sensibility.
Brexit Breakdown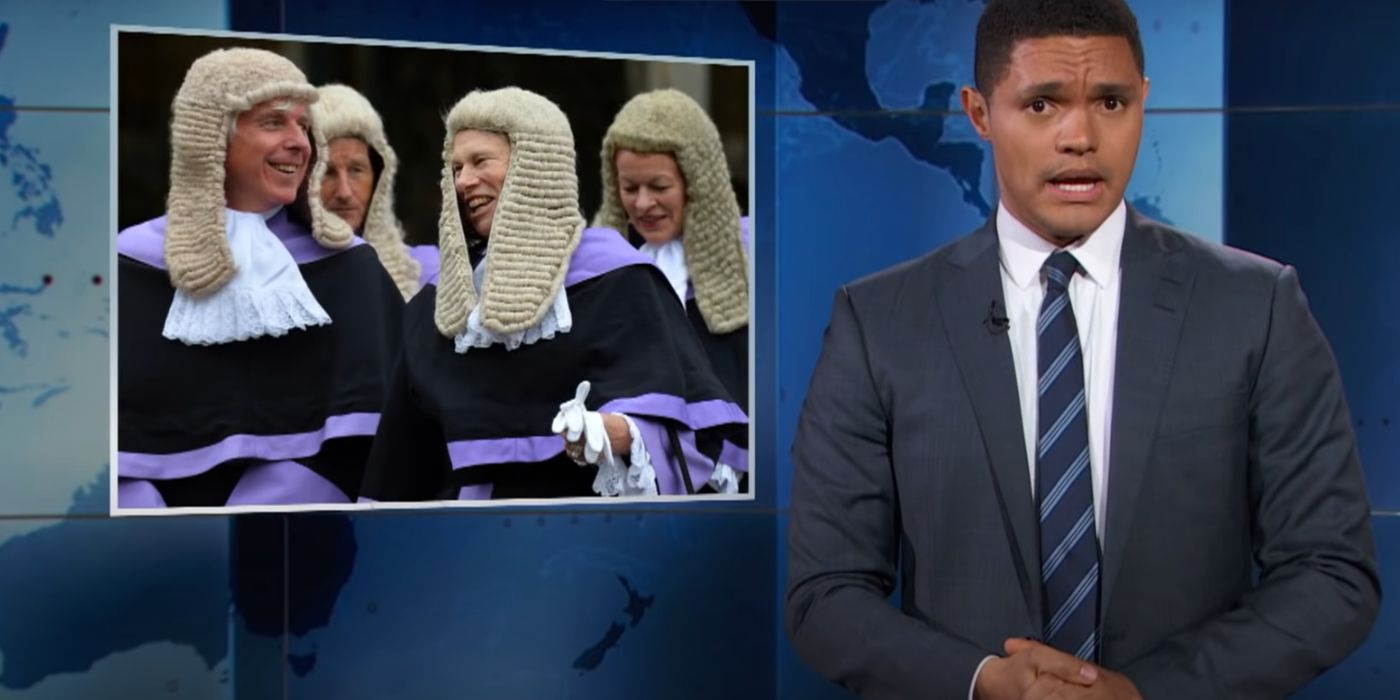 Noah criticized the UK-wide referendum to withdraw from the European Union while cleverly joking about the portmanteau, "Brexit" sounds like what a hipster would name their second-born son." He talked about the geopolitical consequences of the decision, stressing that it harmed the UK economy and negatively impacted the exchange rate of the Pound.
Noah's "Brexit Breakdown" boasts the journalistic principles of balance and impartiality. He strives for accuracy in his reportage, emphasizing that one of the most important arguments in favor of Brexit was that the EU didn't let Britain control its immigration policy. His explainer on Brexit is easy to follow and creates a meticulous starting point for viewers wanting to know more about the subject.
Four Times Trevor Was Starstruck - Between The Scenes
Noah recalls the moment he was completely starstruck by Beyoncé at the Academy Awards and talks about the after-parties that follow the said awards.
Before rising through the ranks, the Late Night TV talk show host joined the TDS as a correspondent, hence an invitation to the super exclusive Vanity Fair Oscar after-party was a milestone in his journey. Noah manages to provide a fresh satirical perspective on the hierarchy of fame joking the gathering was stunned as soon as Jennifer Lopez walked in. The montage ends with his amusing experiences running into Jay-Z at the National Association for the Advancement of Colored People (NAACP), Barack Obama at the Goalkeepers event, and Lionel Richie. His first-hand account of fame is greatly beneficial to viewers wanting to know more about Hollywood's exclusive parties.
Trevor Gets To Know The Daily Show Studio Audience - Between The Scenes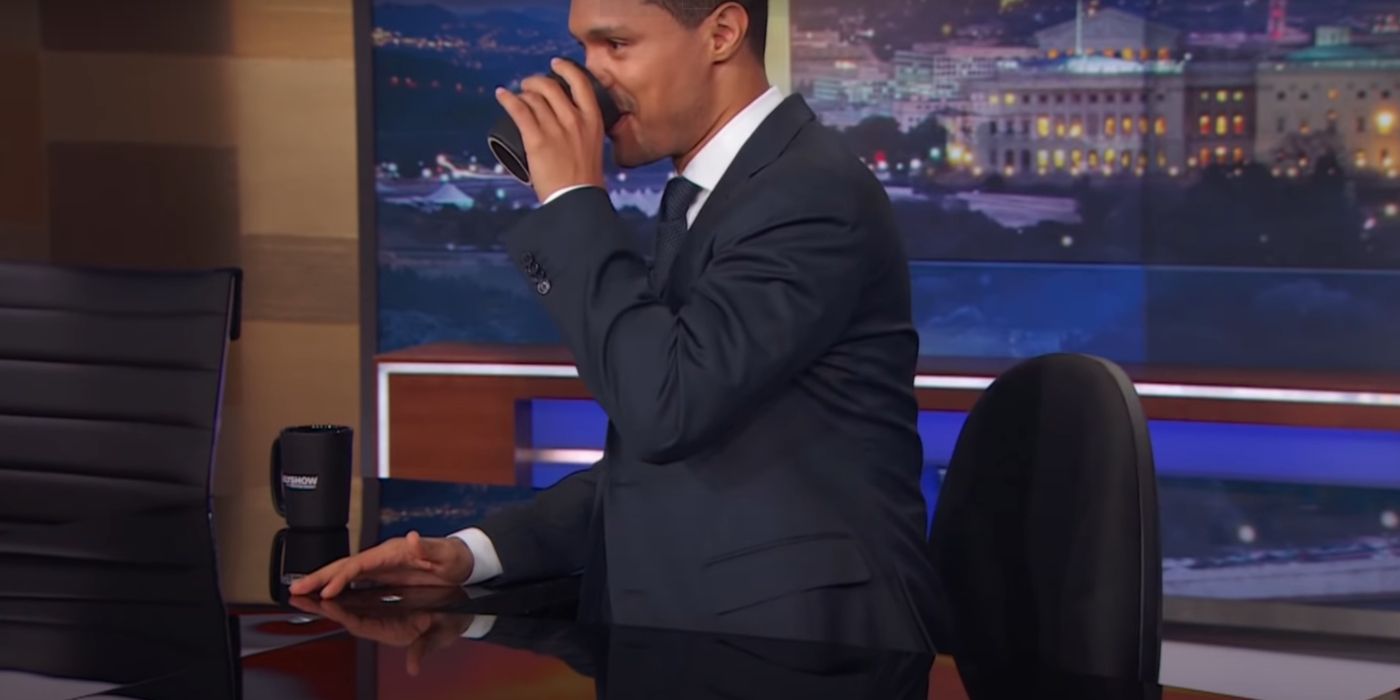 Noah's attempt to get to know one of his TDS audience members features sidesplitting funny commentary on the French language and French fries. In the next bit, he interacts with an Egyptian audience member, wherein he asks them questions about their homeland.
The beloved comic shifts accents from French to Arabic and manages to score huge laughs from the audience. These priceless interactions demonstrate his cultural awareness and the ability to hold sensitive conversations with grace. They are a must-watch for any fan wanting to benefit from Noah's in-depth knowledge of cultures, and countries around the world.
Trevor's Family — Between The Scenes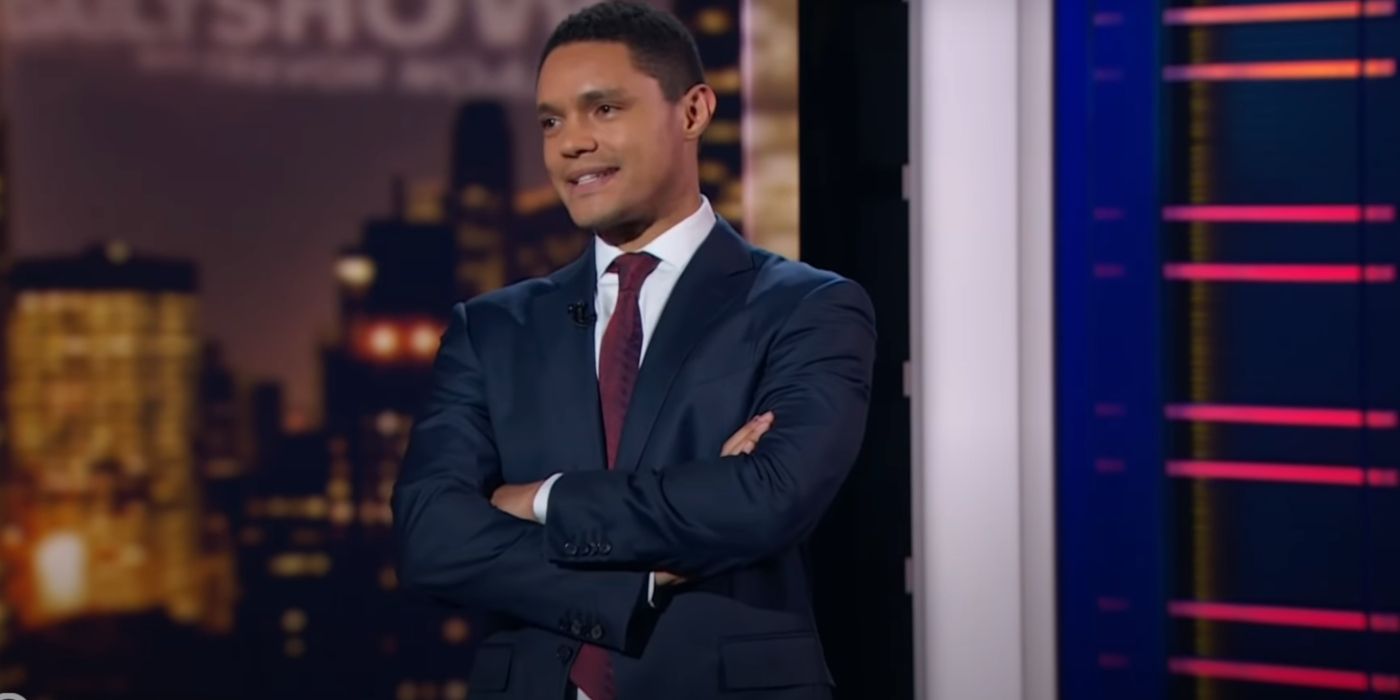 In this memorable Between the Scenes clip, Noah discusses his family and the differences between South African and American cultures. Both topics demonstrate his ability to assess the world from personal, social, and cultural and social perspectives.
Noah educates the audience on the importance of having difficult conversations about racial injustices and gives helpful pieces of advice on raising awareness. Above all, the clip stands out as a lesson in effective storytelling and the art of using laughter to bring people together.
Elon Musk Buys Twitter For $44 Billion & Netflix Show "Old Enough!"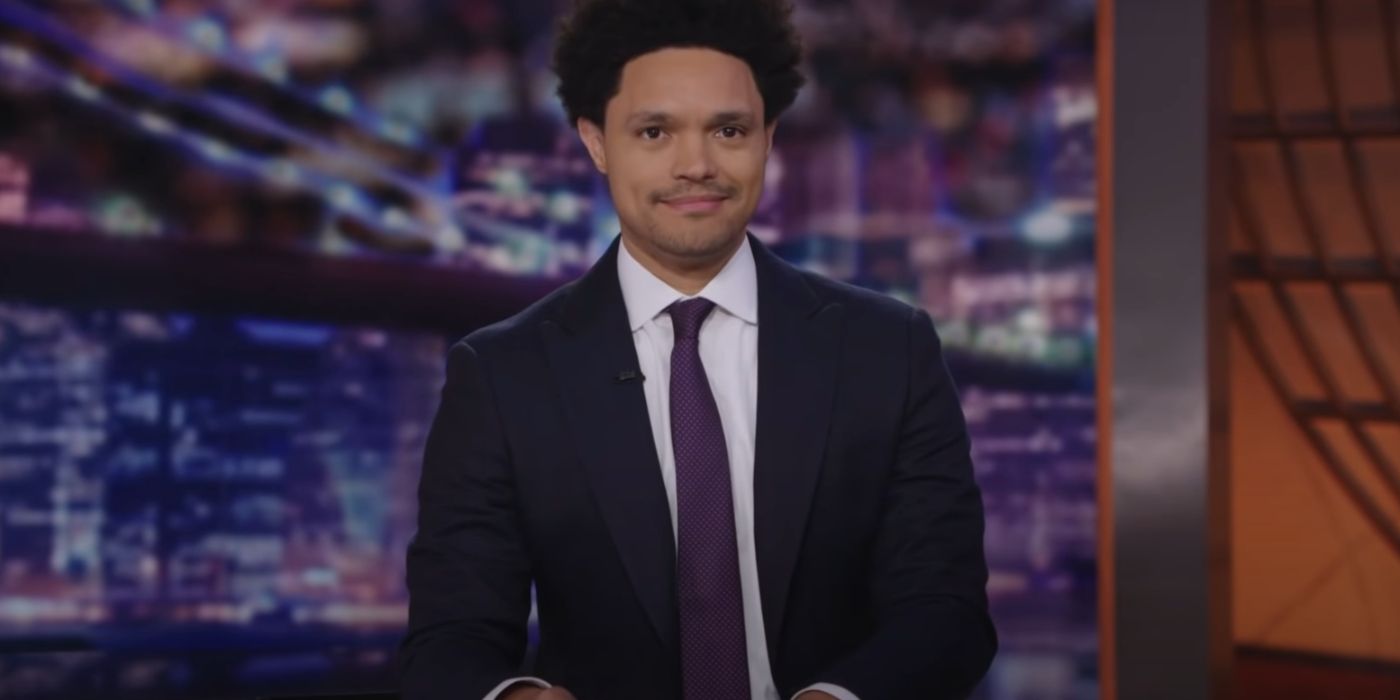 Noah reflects on Elon Musk's $44 billion Twitter deal, remarking that it was a smart move by the tech mogul. Musk, known for his chaotic Twitter feed made the headlines earlier this year, courtesy of the said tech deal​​​​​.
"By buying Twitter, Elon gets to own one of the most culturally influential publishing platforms in the world..." remarks Noah. His Elon-Twitter bit provides food for thought, as he says words, "...I think we should spend more time interrogating how easy it is for billionaires to shape our world in their favor." Noah brilliantly demonstrates the use of critical humor to draw attention to the financial might of the billionaires and helps breakdown the important tech deal that has now ended up in court, per The Verge.
George Floyd, Minneapolis Protests, Ahmaud Arbery & Amy Cooper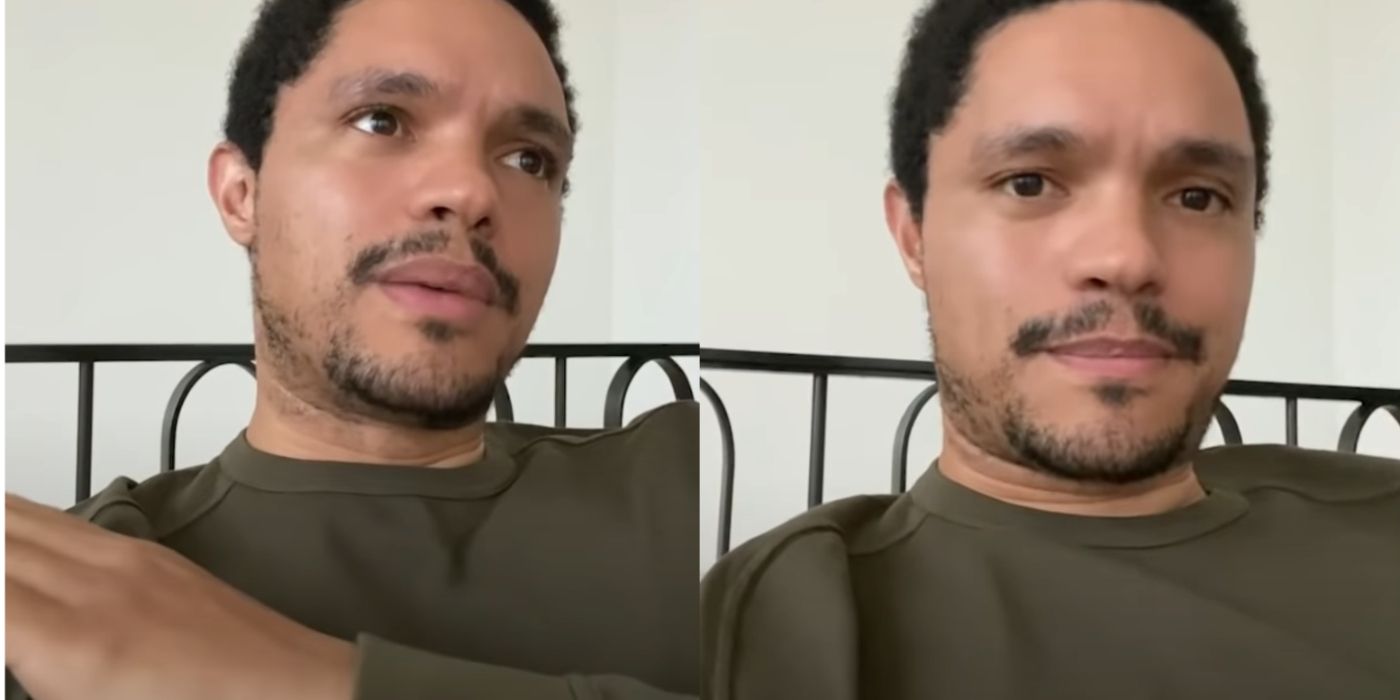 In May 2020, America witnessed the resurgence of Black Lives Matter, in the wake of George Floyd's murder. As protest swept across the country, and the public rose en masse against police brutality and racist ideology, Noah took to what was then referred to as "The Daily Social Distancing Show" and made an emotional speech about systemic racism within the US.
"While everyone is facing the battle against coronavirus, Black people in America are still facing the battle against racism… and coronavirus," Noah said. His unscripted monologue on police brutality in America encourages viewers to learn more about racial prejudice and discrimination. It serves as an eye-opener on the division of modern societies into have and have-nots, and the meaning of modern society.
Trevor Chats With His Grandma About Apartheid And Tours Her Home, "MTV Cribs"-Style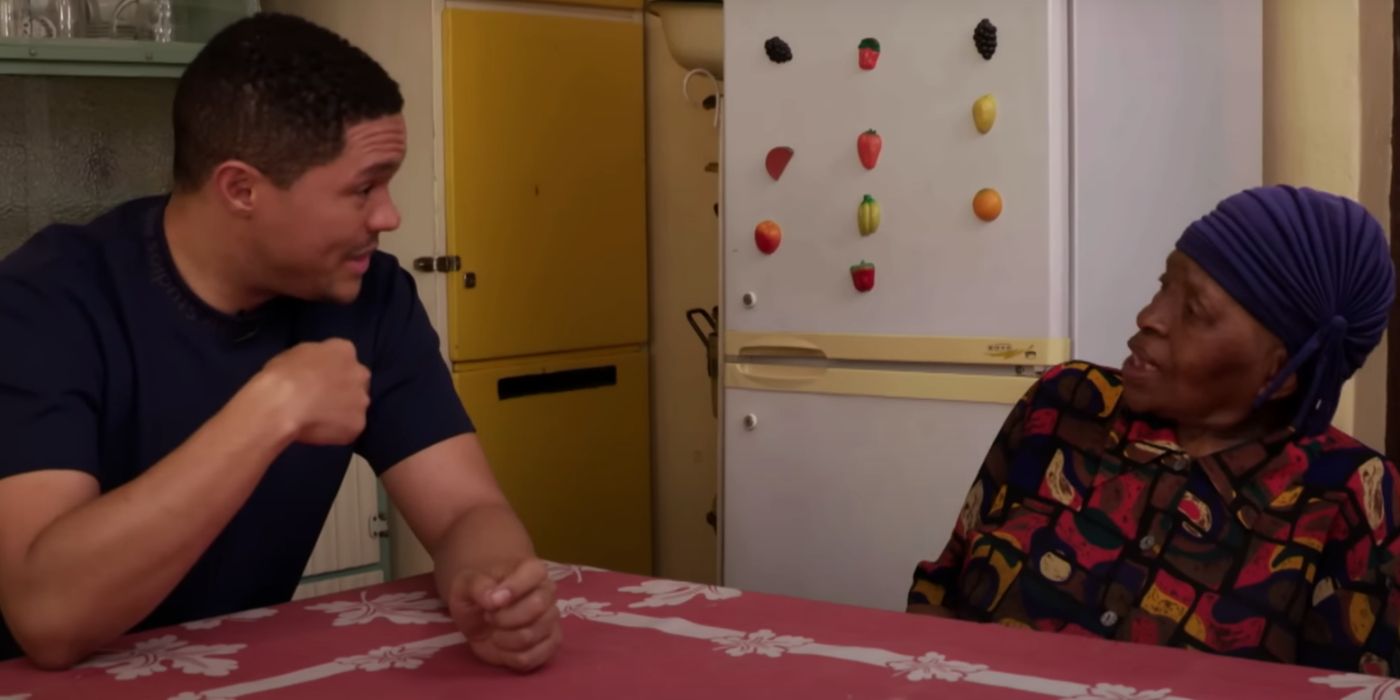 Noah takes viewers on one of a kind tour of his childhood neighborhood, Soweto, and his grandmother's house for a chat about the anti-apartheid activist, Nelson Mandela. Mandela's life has served as an inspiration for the big screen, and 2013's historical drama- Mandela: Long Walk to Freedom which matter of factly is one of actor Idris Elba's best movies is the best example in this direction.
Hearing Noah's grandmother's emotionally raw talk about Madiba provides a sharp insight into the South African way of life. The duo's conversation is not only a priceless peek into the world-famous comic's childhood, but into the legacy of the leader -Mandela - who shaped a better tomorrow for his people, and inspired successive generations of world leaders.
Trevor Noah Continues The War On Bulls**t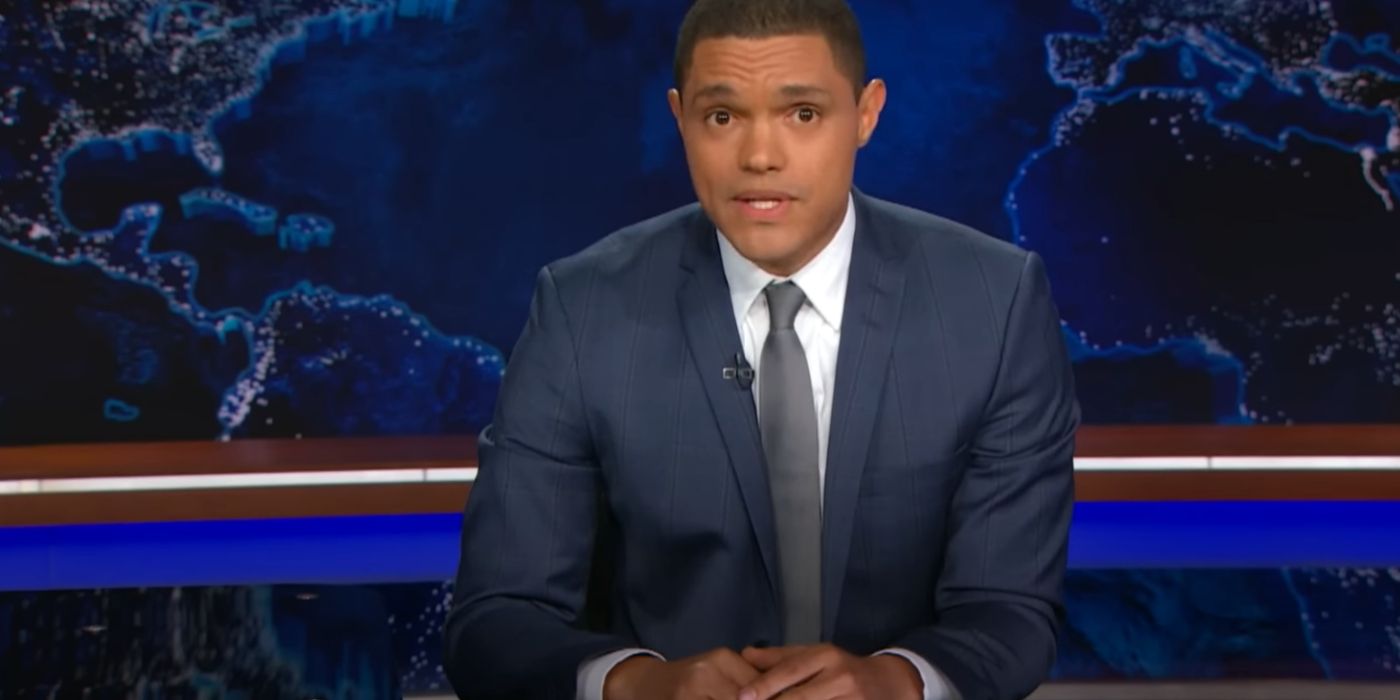 In his first time hosting The Daily Show, Noah shows appreciation for the former host, Jon Stewart, saying, "He was often our voice, our refuge and in many ways our political dad", and thanks him for leaving his inheritance to him. Stewart's career on TDS lasted from January 11, 1999, until August 6, 2015, and per the IMDb, his prior acting filmography is quite impressive, too.
Noah talks about the Papal Visit 2015 and the former Speaker of the House, John Boehner's resignation. This address is proof that seven years later, Jon Stewart's successor lived every bit up to what he promised would do i.e, confront the political injustice meted out at the highest offices and seats of the government(s). His first show is now seen as a milestone in television diversity and therefore a must-see for TDS fans.
A Special Message From Trevor Noah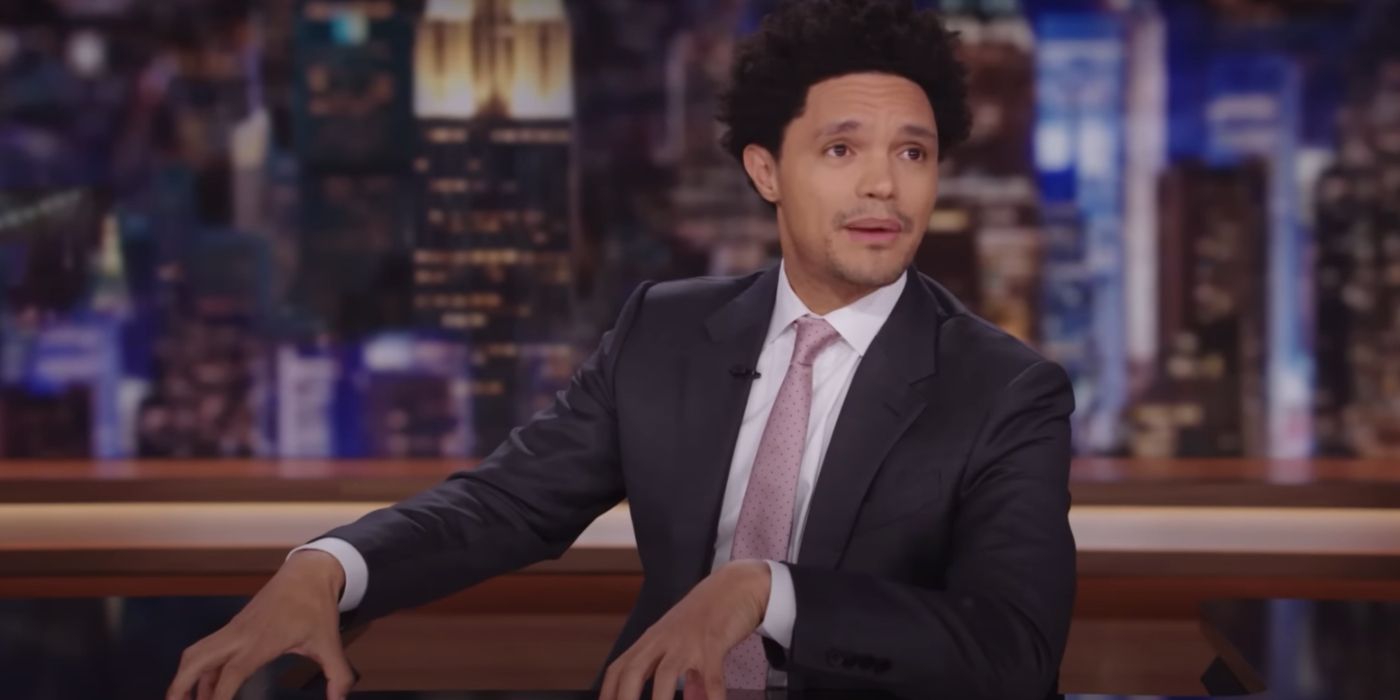 As Noah bid an emotional goodbye to his tenure as The Daily Show host, he thanked every single person who made it happen. He recalled stepping into Jon Stewart's shoes back in 2015, the show's success, saying, "It's been one of my greatest challenges, it's been one of my greatest joys."
While explaining his reason for leaving, Noah showed gratitude for his previous teams, peers, and viewers from all over the world. His exit announcement blends his brand of intelligent commentary, eloquence, earnestness, and humanistic touch. It's raw and honest, and it helps the viewer see what makes him one of the most promising comics in the world today.
NEXT: 10 Great Movies About Important Women In History, Ranked By IMDb
Source:gamerant.com
Tags